SPCA Cincinnati is an open admissions facility that practices managed intake. We receive over 3,000 animals each year. Length of stay and available kennel space does not determine an animal's outcome but does impact the quality of life for the animals we care for. We do our best to keep your pet happy and healthy if you choose to bring them here, but a shelter is a very stressful environment for animals which can lead to behavior deterioration and illness. We are calling on the citizens of Cincinnati to help us limit the number of animals surrendered into our shelters. We ask that you do everything in your power to find alternatives to surrendering your pet to us.
To better serve the pets in our community, the SPCA Cincinnati is updating the procedures for unwanted pets AND where pets should be taken.
Mirroring nationally recognized animal welfare industry procedures, on September 4, 2019, the SPCA Cincinnati began operating as a "Managed Admissions" facility. This program improves and streamlines the relinquishment process.
"Managed Admissions" is a 'best practice' in animal sheltering across the country. This approach will reinforce the SPCA Cincinnati's mission to rescue, heal and advocate for our community's sick, injured, abused, and homeless animals. "Managed Admissions" requires appointments for owner turn-in to ensure proper time and resources for each pet. Managed Admissions places the best interest of both the owner & the pet at the forefront.
The SPCA Cincinnati will only admit owned/personal companion animals from Hamilton County Residents.
The Managed Admissions Specialist will focus on each pet's specific needs to make an informed decision about each pet's future. After contacting the Managed Admissions hotline, a one-on-one consultation will provide the options regarding the pet's proper placement. Additionally, the SPCA Cincinnati will provide or give direction to, free & low-cost resources to maintain the care of pets at their home. This creates an ideal opportunity for the best possible pet care.
We Have Answers
We have answers for many of the reasons you may be thinking about rehoming your pet. Whether you're experiencing issues with housing, new family members, cat or dog behavior, or the high cost of veterinary bills, we are here to help. Please call 513-541-6100, email ManagedAdmissions@spcacincinnati.org or CLICK HERE for a list of resources SPCA Cincinnati can provide to you!
At SPCA Cincinnati, we want to see you and your pet stay together forever! We are here to provide you with resources for common pet surrender reasons. Often, many issues you are facing with your pet have solvable answers with the right guidance.
Are you moving? CLICK HERE FOR PET-FRIENDLY RENTALS
Having trouble finding a rental due to your pet's breed? CLICK HERE FOR RENTALS WITHOUT BREED RESTRICTIONS

Are you having a baby? CLICK HERE FOR TRAINING TIPS
Are you or a family member allergic? CLICK HERE FOR TIPS TO COMBAT ALLERGIES
Is your cat not using the litterbox? CLICK HERE FOR TRAINING TIPS
Is your dog destructive? CLICK HERE FOR TRAINING TIPS
Does your dog bark too much? CLICK HERE FOR TRAINING TIPS
Does your dog escape the yard? CLICK HERE FOR TRAINING TIPS
Do you need financial assistance with veterinary costs? CLICK HERE FOR FINANCIAL AID INFORMATION and LOW-COST OPTIONS
Still Need to Rehome?
If rehoming your pet is your best option, we encourage you to contact the many limited admission (often referred to as "no-kill") shelters and rescue groups around the greater Cincinnati area and statewide. We also encourage you to place your pet on the Adopt-a-Pet.com website. These other shelters and groups are often limited and they tend to prioritize and accept highly-adoptable animals, so if your pet meets their criteria, they may have space available once a foster home opens. CLICK HERE FOR A LIST OF LOCAL LIMITED ADMISSION SHELTERS AND RESCUES. If you choose to rehome your pet on your own, please consider having him/her fixed before sending them to their new home. This will drastically help cut down on the number of unwanted animals in our community and leave shelter space and homes open for the thousands of homeless pets we already have. CLICK HERE FOR A LIST OF LOW-COST SPAY AND NEUTER CLINICS
SPCA Cincinnati should be your LAST RESORT. We are overwhelmed with animals and would like to reserve our limited space for truly homeless pets. Try these options before coming to SPCA Cincinnati:
SPCA Cincinnati Managed Admissions Process:
Contact SPCA Cincinnati to discuss your options and arrange a time to bring your animal to our Sharonville shelter: 513-541-6100 Ext. #2. You must have an appointment.
Bring veterinary records including vaccines, rabies, and spay/neuter (your pet will be available for adoption much sooner if he/she is already neutered/spayed and will have a better chance of staying illness-free if he/she is up to date on vaccines) CLICK HERE FOR A LIST OF LOW-COST SPAY/NEUTER AND VACCINE CLINICS
Bring your ID and the cost of fees.
Fees:
$25 for previously altered animals surrendered from Hamilton County
$50 for non-altered animals surrendered from Hamilton County
WE ONLY ACCEPT PETS FROM HAMILTON COUNTY
Why pay fees? When you surrender a pet to SPCA Cincinnati, you are asking us to take on the responsibility of caring for your pet until he/she finds a new home. This responsibility includes a financial burden for care, food, and veterinary services. As a non-profit, our funds are limited to the donations we receive and your fees help us offset the expense of caring for your pet.
Due to our limited space, we do not accept animals from outside of Hamilton County. If you live outside of Hamilton County, please contact your local animal shelter.
Be prepared to complete an animal profile about your pet so we can place your pet in the best home possible for his/her needs. These forms are here: Cat Profile, Dog Profile, Other Animal Profile.
Plan on the entire intake process taking between 30-40 minutes.
Children are not allowed. This makes the process of surrendering harder on both the animals and the children. All good-byes should be done from home. If you show up to your appointment with children, your appointment will be rescheduled.
Please register your pet
For Hamilton County pets, visit this page for information on how to obtain a license. Dog Licenses help the animal return to its home in the event it becomes separated from its owner.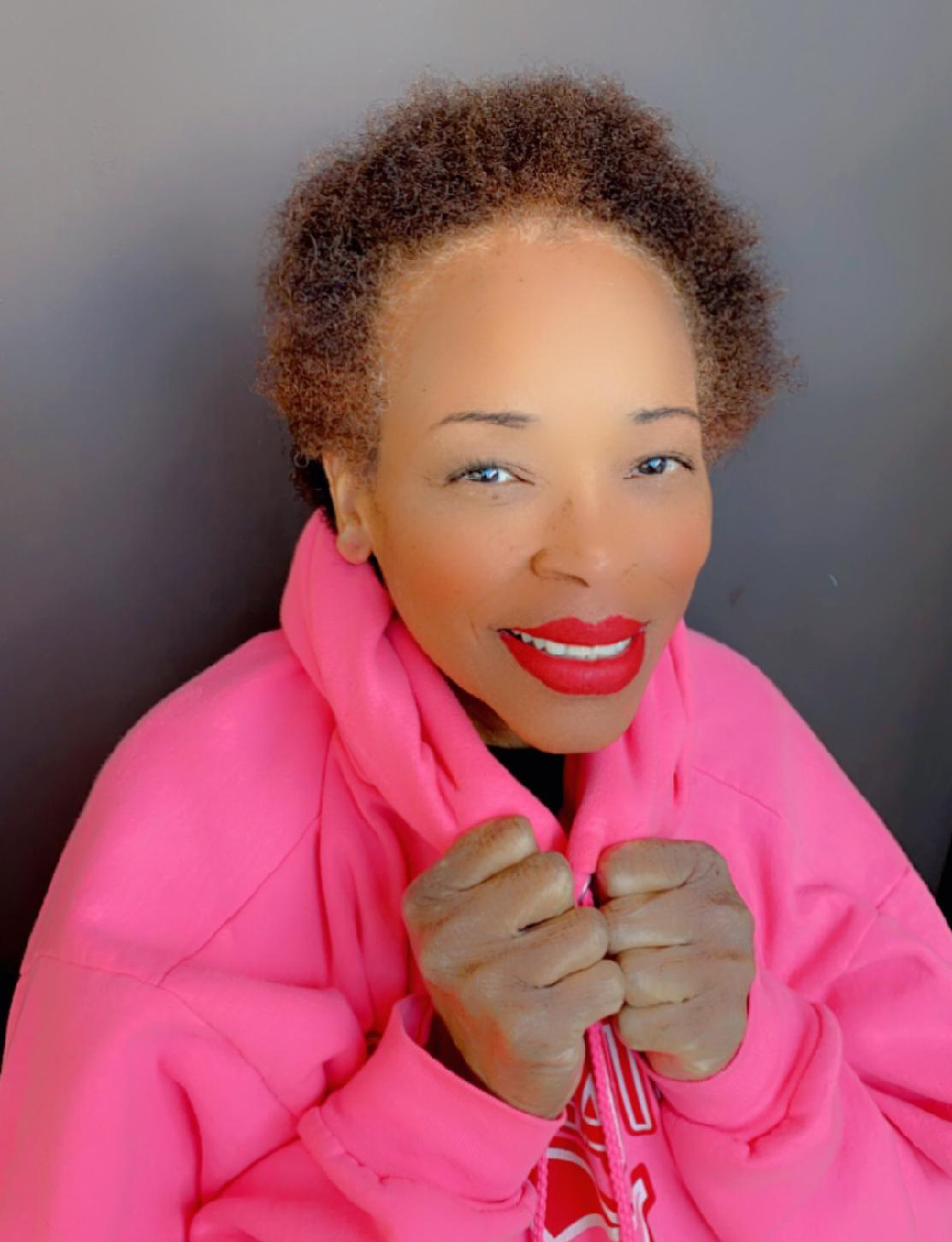 The SPCA Cincinnati offers humane education for children in the Greater Cincinnati Area, visiting schools, scout troops, and other groups. We believe that respect for all life starts with teaching children to respect animals which include learning about safety and responsible pet care.
Your children will:
Learn how to humanely treat animals
Learn how to properly approach/greet/handle dogs and cats
Learn about the various types of animals that live within our communities
Learn the environments in which different animals live
Learn math skills through animal supply costs, vet costs, etc.
Learn proper pet care
Learn of the benefits of spaying and neutering your pets
Learn about animal aggression, warning signs, and ways to avoid
Learn about pet playtime
Learn about animals in person through live animal interactions with shelter cats, dogs, rabbits, and guinea pigs
Learn through various animal-related games, songs, stories, and activities
Learn about the different careers that exist in animal welfare

In 2023, the SPCA Cincinnati celebrates 150 years as a humane society and one of our goals for our 150th Anniversary is to visit 150 schools! In February of 2023, the SPCA Cincinnati was proud to launch the Humane Education partnership with Families Forward Cincinnati. We also have the SPCA Cincinnati HEART Program in Partnership with Pet Partners.
We are pleased to have Veronica Dean as our Humane Education Manager. Click here to view her credentials.

Click to view PDFs of the Ohio State Education Standards for each grade level:
Contact Us
If you have any questions about one of our programs or would like to schedule a Humane Education visit, please feel free to contact us by email at vdean@spcacincinnati.org.
Volunteer Information
Thank you for your interest in volunteering with the SPCA Cincinnati! Volunteers contribute to the success of everything we do, and our animals benefit immensely from our volunteers' time and compassion. Volunteers know that they are making a real difference in the lives of animals in need while contributing to the success of every department. Please carefully review the information below to determine if we offer the volunteer experience that you are seeking.
Become A Foster Parent
Foster parents provide temporary homes for animals prior to adoption. Providing foster care is a wonderful and personal way to contribute to saving and improving the lives of homeless pets.
Make A Difference
Our CAAP goal is to provide everyone with a safe and enjoyable experience. If you have any questions and/or concerns, please feel free to contact us.
Young Professionals Caring about Animals
SPCA Cincinnati is pleased to have the support of the YPCA. Members are Young Professionals Caring about Animals.
Volgistics
Already a volunteer? Log in to Volgistics here:
Why Do Pets Need Foster Care?
There are several possible reasons:
Newborn animals that need to be bottle-fed, or mothers with nursing babies. Very young animals who are weaned but not old enough for adoption also benefit from the care of a foster parent.
Dogs with mild to moderate behavioral issues who require some behavior modification and work, such as shy dogs who need socializing, and/or Long-time residents at the shelter.
Some animals need time to recover from an illness or injury before adoption and may need more attentive and personal medical care which can be more easily provided in a foster home.
Short-term care for animals who will be going to a rescue group.
Whatever the reason, these animals need some extra love and care before they can be adopted. Providing foster care for a week, a month, or more can be a lifesaving gift for an animal. To read more about the SPCA Cincinnati foster program and opportunities, click here.
Requirements
18 years of age or older
Pets must be in good health and current on all vaccinations. Proof of vaccinations from your veterinarian is required at time of CAAP certification
Commit to at least six months with a minimum of one visit per month
Mission Statement
Young professionals who work together to provide support for SPCA Cincinnati through volunteer efforts, education, and fundraising - all while providing its members with an opportunity to become involved with SPCA Cincinnati's mission and to network with other young professionals.
You can join YPCA by attending events. If you are interested in getting involved or attending our events please send an email to the address listed below and a member of our group will reach out to you directly.
Thank you for your interest in supporting SPCA Cincinnati through YPCA. To learn more about the YPCA please send an email to: ypca.cincinnati@gmail.com.
If you'd like any information from of the links mentioned in this PDF, email ypca.cincinnati@gmail.com for the links or to be added to their mailing list!
Requirements
Minimum age to volunteer: 16 years old
Minimum age to work directly with animals: 18 years old
16-17-year-olds will be assigned cleaning and support roles at the Sharonville Humane Center (no working directly with animals) and will need a signed waiver from their parent/legal guardian
All volunteers must submit the appropriate application online
All traditional volunteers are required to attend New Volunteer Orientation & Training at the Sharonville Humane Center, including animal handler training
All volunteer activity is scheduled in advance to meet the needs of our organization
Volunteers are required to complete a minimum of 4 hours of service each month to remain in good standing
Volunteers, regardless of type or age, must be able to work independently
How to Become a Foster Parent
All foster animals are the responsibility of the SPCA located in Sharonville. Please call 513-541-6100 or email us at foster@spcacincinnati.org whenever you have a question about your foster pet; or about becoming a foster parent.
Interested? Please fill out this Foster Application, below.
The Process
Acquire Canine Good Citizen (CGC) Certification
Click here to see what the test entails and to find local testers. You can also contact us for information on local testers.
Acquire CAAP Certification
This test sees how the animals react to situations that may come about in a nursing facility or hospital. The test items will be mailed to you upon completion of the CGC certification and scheduling of the CAAP Test. Plase contact us to schedule an appointment.
CAAP pets and handlers will receive a bandana and name tag to be worn while participating. We would love to have you and your companion animal as a part of our program!
Contact Shana Bockelman at sbockelman@yahoo.com (include "CAAP Program" in the subject line), or call her at (513) 607-9755.
Dog Friendly Bars and Restuarants
The following bars and resturants in Greater Cincinnati allow dogs either inside and/or outside their establishments.
| | | |
| --- | --- | --- |
| Chipotle | | Outside |
| Cock and Bull | | Outside |
| Crave | | Outside |
| Crowley's | | Outside |
| Keystone Bar & Grill | | Outside |
| Milton's Prospect Hill Tavern | | Inside & Outside |
| Molly Malone's | | Outside |
| Neon's Unplugged | | Inside & Outside |
| Quanhappa | | Outside |
| Taste of Belgium | | Outside |
| Wine Guy's Bistro | | Outside |
Available Volunteer Opportunities
Volunteers are involved in most areas of our organization, and we are continuously evaluating our needs to develop additional opportunities! You can see a listing and description of our current opportunities here.
To Apply
Please complete the appropriate online volunteer application below:
Traditional Volunteer Application (age 18 and older)
Teen Volunteer/High School Community Service (16-17 years old): Teen volunteers and high schoolers seeking to earn community service hours with us must be a minimum of 16 years of age. You are placed at the Sharonville Humane Center only and will complete cleaning tasks. You must be approved and scheduled to volunteer. Consent of your legal guardian will be required before you are allowed to volunteer.
College Community Service: College students seeking to earn community service hours with us are placed at the Sharonville Humane Center only and will complete cleaning tasks. You must be approved and scheduled to volunteer.
Please direct any questions, comments or concerns to volunteer@spcacincinnati.org.
Frequently Asked Questions
Why volunteer with SPCA Cincinnati?
SPCA Cincinnati has been a trusted leader in animal welfare in Ohio and the Tri-State area for over 140 years. We see thousands of animals come through our doors annually and our volunteers are important members of our team who aid us in caring for those animals.
SPCA Cincinnati volunteers
Help save the lives of animals in need and help individuals and families find loving companion animals
Learn about animal welfare issues in our community and help to spread the word about animal protection and good pet ownership
Develop new skills and have new experiences that help them in their academic pursuits, careers, and other volunteer roles
Make and connect with new friends within a large team of animal lovers
Help themselves – volunteering increases self-esteem and helps you to reduce stress. Working with animals also has additional health benefits
Is there anything that I should consider before applying to be a volunteer?
SPCA Cincinnati needs mature, compassionate, and reliable volunteers. Please consider the following before completing a volunteer application:
Are you at least 16 years old?
If you are 16-17 years old, are you okay with not working directly with the animals?
Do you have reliable transportation?
Do you have the ability to volunteer at least 4 hours per month and commit to a regular schedule?
Do you have regular access to the internet and email for important volunteer information?
If you answer 'no' to any of the questions above, we might not be the best fit for you at this time.
Why can't I just come in to play with puppies and kittens?
All Traditional SPCA Cincinnati volunteers are matched with a volunteer role that we feel best fits our needs as an organization. They must then attend New Volunteer Orientation & Training to learn more about our organization and our expectations, including how to handle animals. This training is required for your safety and for the best interest of the animals in our care. Part of a volunteer's responsibilities includes playing with animals, of course. But, cleaning, teaching basic behavior, and interacting with the public is also part of their responsibilities. All of these require training to ensure the safety of our animals, employees, and volunteers. All of our volunteers are on a schedule so that we know that the animals are receiving care each day and at scheduled times. We require approved volunteers to sign up so that we are not over or under-booked in various areas of our organization.
Do you offer group volunteer opportunities?
Yes! We welcome small groups of up to 10 volunteers to serve with us. Group volunteers (businesses, schools, religious and/or civic organizations) will perform support work for the organization and will not be working directly with animals. All volunteers in the group must be 16 years of age or older. Email volunteer@spcacincinnati.org with questions or to request a date.
Do you offer opportunities for school community service hours?
Yes! Individuals who require community service hours for school may earn hours through the SPCA Cincinnati. These short-term volunteers will attend a role-specific orientation with an employee or manager. Please plan ahead – it will generally take at least 2 weeks to process your application and get you set up if accepted. We cannot accommodate last-minute requests.
Are there any ways that kids under age 16 can help?
Absolutely! Kids can help our animals in many ways. Here are some ideas to get you started:
Bake homemade dog treats to donate to the shelter
Make homemade dog or cat toys to donate to the shelter
Ask friends, neighbors, and family members to donate to us – you can pick one item (towels are a great example of something we need all the time!) or ask for any items from our wishlist!