Events
16th Annual Charity Golf Outing
Mark your calendar! Saturday, August 25 at 1 p.m., spca cincinnati will be in attendance for the AAA Bob Sumerel Tire & Service 16th Annual Charity Golf Outing! It all happens on Fairfield Greens South Trace. Proceeds from the event go to spca cincinnati to care for the many animals within our shelters. The cost is $75 per golfer, but there are other sponsorship opportunities as well. If you're interested in supporting our organization and would like to attend, please call Jim Plogman at (513) 505-7401 or (513) 246-5177 or call Joe Rose at (513) 679-1812 or (513) 755-0666.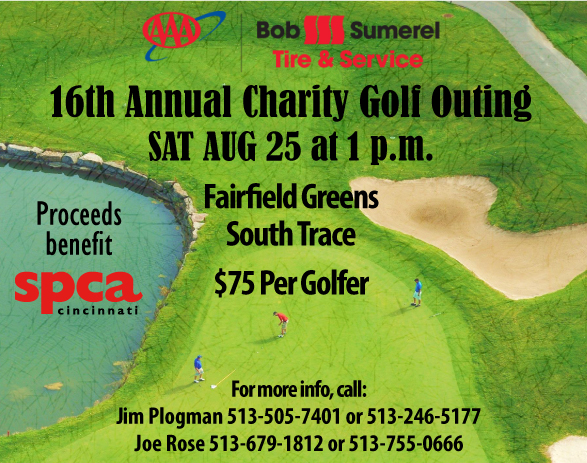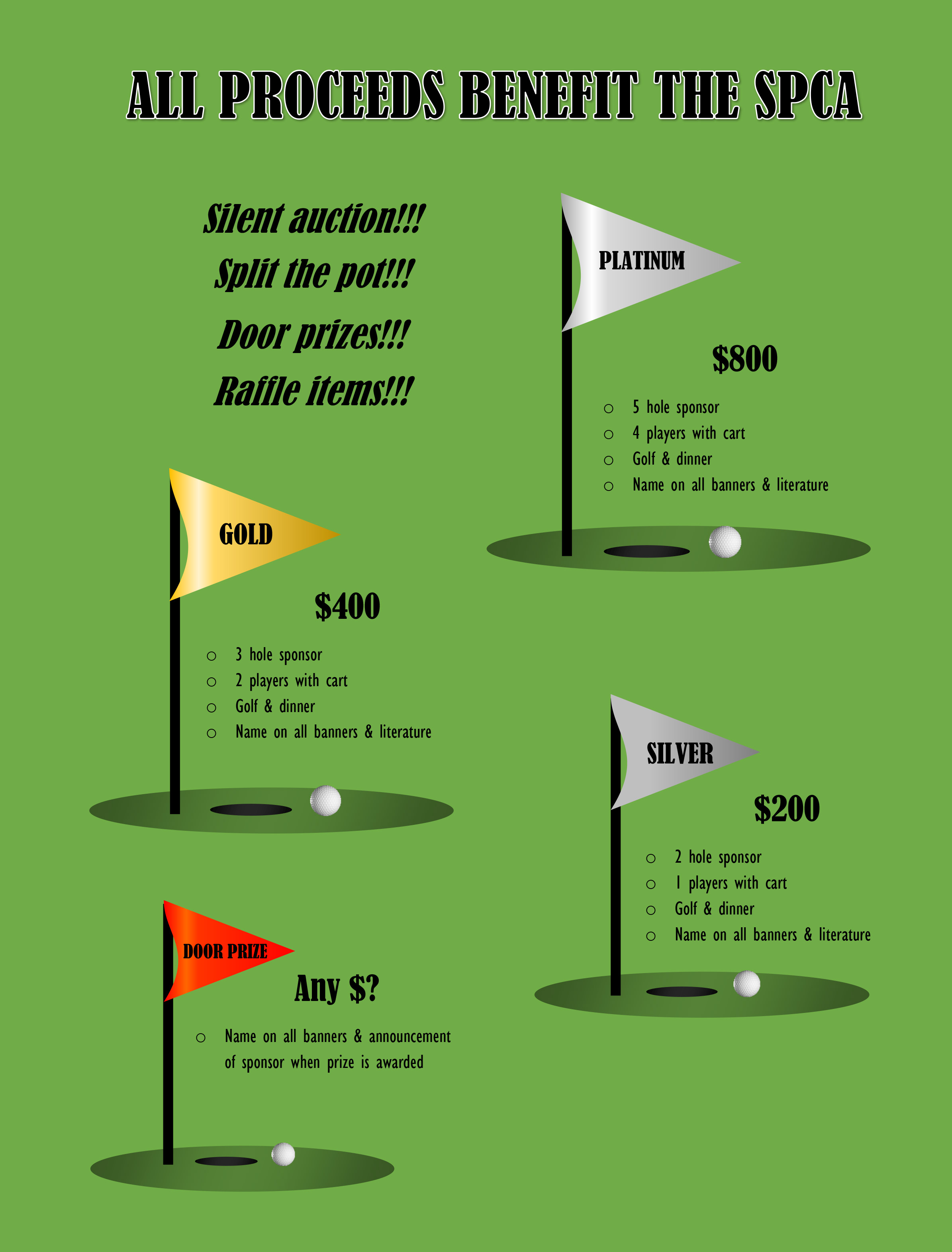 Queen City Radio Mobile Unit Visit & Tap Features Night
Bring Your Dog to Queen City Radio and support spca cincinnati!
Our spca cincinnati mobile unit with our adoptable pets will be at Queen City Radio on September 6 from 5 – 7 p.m. Queen City Radio is located at 222 W 12th St, Cincinnati, OH 45202
Queen City Radio, Breckenridge Brewing Company, and Watershed Distillery are partnering up to raise money for spca cincinnati from July 1 to September 30. Check out some of the fun we have planned:
RAFFLE: Breckenridge and Watershed will each donate a prize and Queen City Radio will sell raffle tickets for bar patrons to win! Raffle tickets are $10 and 100% of ticket sales goes to spca cincinnati. Be sure to join patrons at Queen City Radio on Saturday, September 29, when the raffle winners will be announced!
CHARITY COCKTAIL: Queen City Radio will design a cocktail, using Watershed spirits. $1 for each charity cocktail sold will be donated back to spca cincinnati
TAP FEATURES: Breckenridge will have tap feature nights on the 1st Thursday of each month and will donate $0.50 for every beer sold! During Tap Feature Nights, spca cincinnati will be there to sell raffle tickets, talk more about spca cincinnati, and will have furry pets up for adoption (our mobile adoption unit will be there on August 2 & September 6 only).
Upcoming Tap Features:
SEPTEMBER 6th- Mango Mosaic, Autumn Ale, Hop Peak, Vanilla Porter
ProLink Staffing Dash Bash
Sep 29, 2018
10 a.m. -2 p.m.
ProLink's 5th Annual Dash Bash will take place at Winton Woods Park-Kestrel Point from 10 am - 2 pm. spca cincinnati will receive benefit from a portion of the proceeds and our mobile adoption unit will be there as well!
There will be a 5k walk/run with activities for the entire family including:
- Silent auction
- Raffles
- Music entertainment
- Food truck / Smoothie Truck
- Face painting
Click here to sign up for the Dash Bash.
Sporting Clays 2018
Join us for our 5th Annual Sporting Clays!
For more information, contact Trent at towens@spcacincinnati.org or (513) 489-7392.
The IAMS™ Logo is a trademark of Mars or Affiliates.
2019 Adopt-A-Pet Fund
Jan 26, 2019
10 a.m. - 2 p,m,
Saturday, January 26, 2019
10 a.m. – 2 p.m.
on WSTR Star 64 and Facebook Live.