Your Local Animal Shelter
The SPCA Cincinnati is your Cincinnati Hometown animal shelter and has been for 150 years. When you ask, "Who is the SPCA near me?", you'll find us, with solutions for everything animal-related — from pet adoptions to vaccination clinics. We provide compassionate care for any animals that come to us, from food to medical care, exercise, enrichment, and love to get them ready to go to their new homes. 
We are the pet placement experts locally and across our nation, making the SPCA Cincinnati the place to go for adopting cats and dogs, as well as small animals. 
We do all we can to support people so that pet surrender is a last resort, such as providing pet food donations for those under financial strain and behavioral training. We partner with human social service agencies to keep pets in their current homes and to improve their quality of life. We value innovative educational techniques to keep pets and families together, enrich shelter life, promote the humane treatment of all animals, and prevent pet overpopulation. 
Our work is made possible through the compassion and generosity of donors — caring friends like you.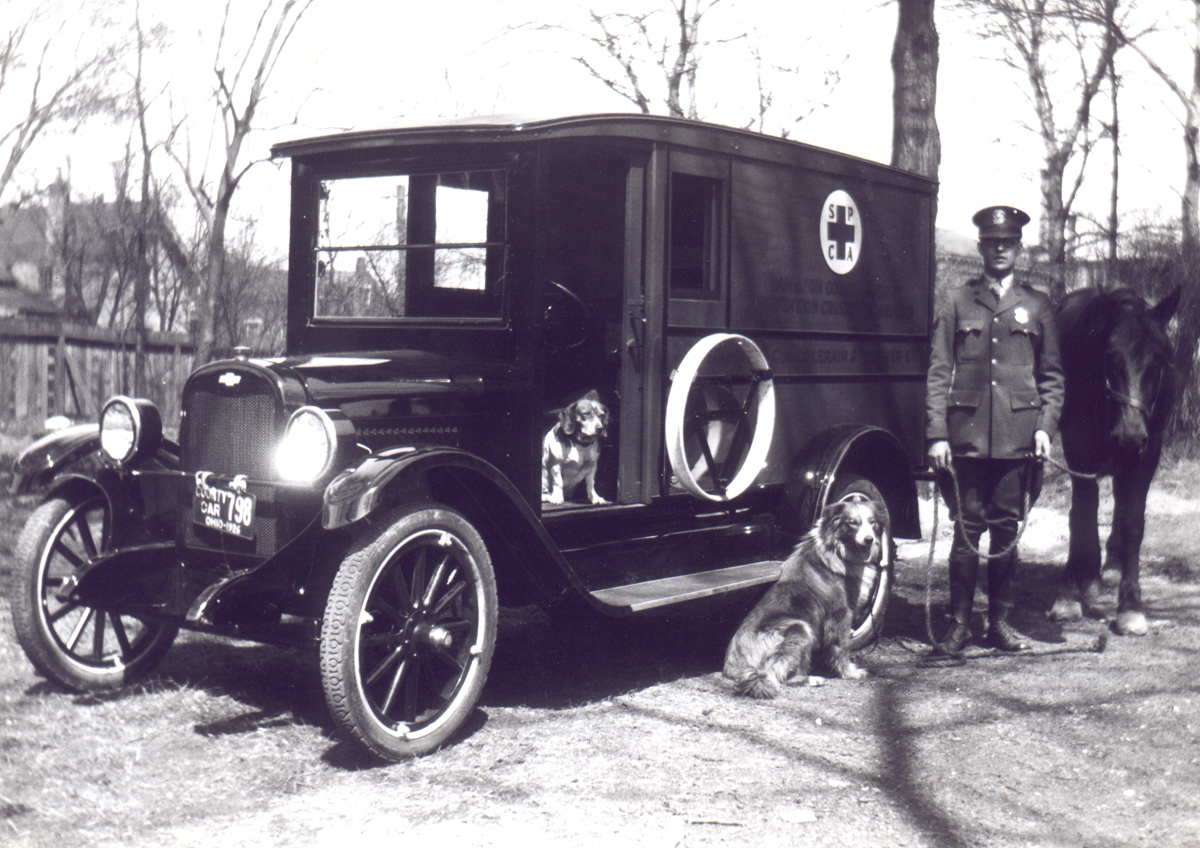 The SPCA Cincinnati History & Future
Founded in 1873, the SPCA Cincinnati has a long history of service to the Greater Cincinnati community. Originally founded as the Ohio Humane Society, it was the first organization of its kind in Ohio. In 1907, the name was changed to The Hamilton County Society for the Prevention of Cruelty to Animals and is currently known as the SPCA Cincinnati.
For a century and a half, the SPCA Cincinnati continues to build a culture of trust within our community and with local government by unceasingly demonstrating our expertise and leadership. Our organization positively affects the lives of more than 12,000 homeless pets each year.
We're so proud to celebrate 150 years of service to our community! Learn more about activities and events to honor our past and shape our future together. 
Animal Shelter Admissions
The SPCA Cincinnati is an open-admission shelter for Hamilton County residents only. We also practice managed intake. Breed groups, rescues, and other organizations are welcome to participate as placement partners to help find homes for some harder-to-place animals. If interested, please call 513-541-6100.
More and more animals keep coming into our shelter and we would like to save more lives. Community education is a key component of our ongoing effort to save more lives. Please know that:
100% of dogs for adoption receive a rabies vaccination.
We are FLEA AND TICK FREE! 100% of SPCA Cincinnati dogs and cats up for adoption receive flea/tick prevention.
100% of dogs up for adoption are on heartworm-preventative medication.
We microchip every adopted animal for permanent identification.
We have dramatically increased the number of adoptions by reducing fees.
We collaborate with key local media outlets to focus attention on adopting shelter pets.
We provide dog training and an animal behavior hotline.
We encourage responsible pet ownership.
We are involved in humane issues at the local, state, and national levels.
We communicate with every adopter to ensure successful transitions home.
We dispatch our mobile adoption units to regional communities to increase adoptions.