Barkestra is back in 2021!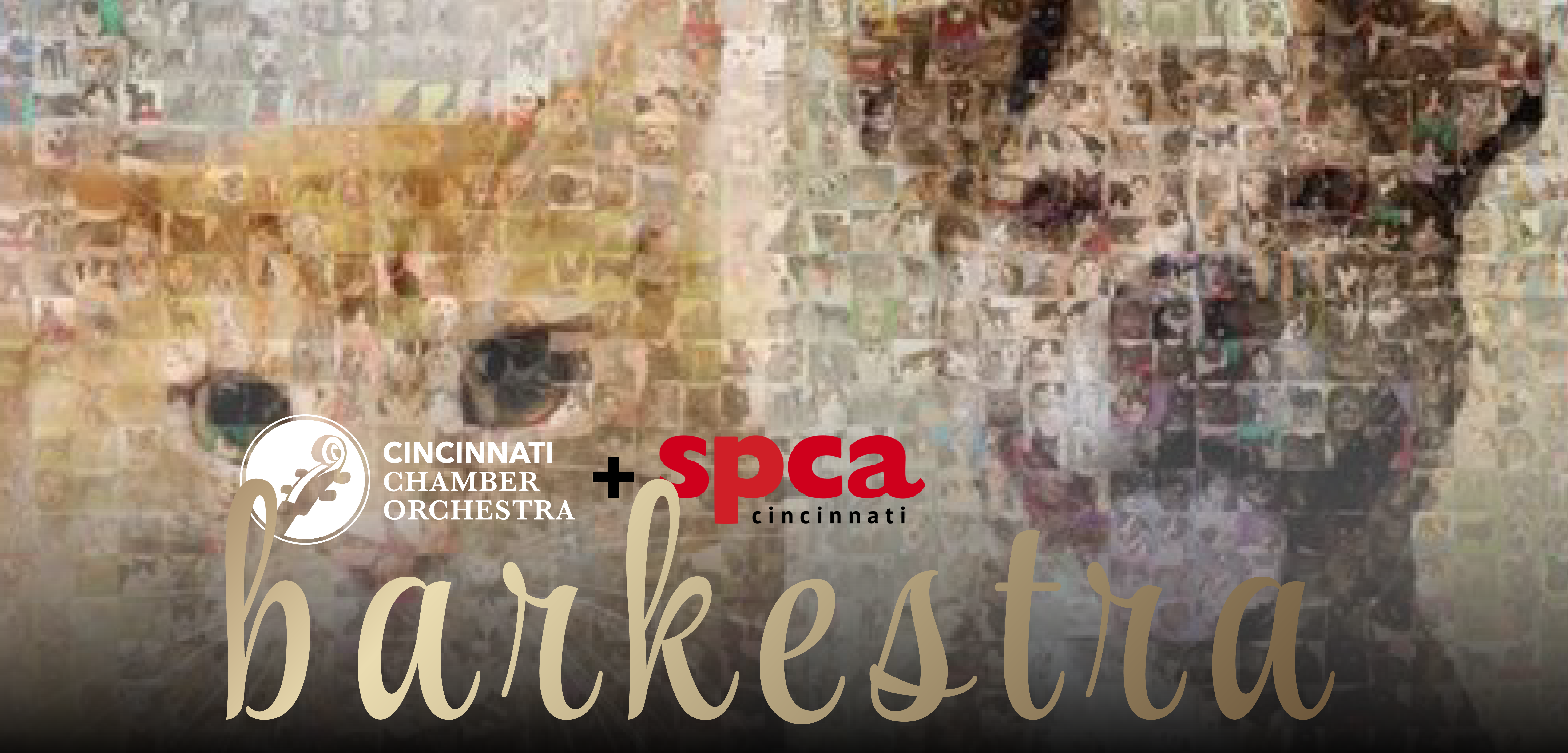 Cincinnati Chamber Orchestra Partners with the SPCA Cincinnati once again for 
for the "Summer Barkestra Concert Series" 2021! 

The Cincinnati Chamber Orchestra (CCO) will surely get a round of paws filled with woofs and meows for incredible performances at the SPCA Cincinnati! The CCO will be delivering performances at 1 p.m. on the following dates: June 8, June 22, July 6, and July 20. Please check out SPCA Cincinnati's Facebook Live at these times!

The CCO will be playing at the SPCA Cincinnati in Sharonville. While we are not open to the public (aside from scheduled adoption appointments), we hope you will join us for this event online.

In 2020, the CCO reached out to the SPCA Cincinnati in hopes of making a contribution of unique programming, intended for enrichment to homeless pets in our care. We were immediately excited about the opportunity to have musicians perform live at our facility. "We play classical music continually throughout the day in the Joanie Bernard Cat Center here in Sharonville," says Mike Retzlaff, VP of Operations. "We know the value it has on reducing stress and anxiety for our animals while in a shelter environment."

Research has proven that the benefits of music on pets include improved sleep, reduced barking, improved ability to cope with psychological stressors, and much more.

Questions? Please contact Trent Owens at towens@spcacincinnati.org or phone: (513) 426-2216.